Back to Previous Page
Tan Ek Kia
Chairman of the Compensation Committee and Member of the HSES Committee, Transocean Ltd.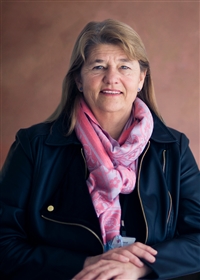 Tan Ek Kia, age 72, Malaysian citizen, has served as a director of the Company since 2011. Mr. Tan is the former Vice President, Ventures and Developments, Asia Pacific and Middle East Region of Shell Chemicals, a position in which he served from 2003 to 2006. Mr. Tan joined the Shell group of companies in 1973 as an engineer and served in a variety of positions in Asia, the U.S. and Europe during his career, including as Chair, Shell Companies, Northeast Asia from 2000 to 2003, Managing Director of Shell Nanhai from 1997 to 2000 and Managing Director of Shell Malaysia Exploration and Production from 1994 to 1997. Mr. Tan also served as the Interim Chief Executive Officer of SMRT Corporation Ltd from January to October 2012.

Mr. Tan is a director of Dialog Systems Asia Pte Ltd (since 2008), Keppel Offshore & Marine Ltd (since 2009), SMRT Corporation Ltd (since 2009), Keppel Corporation Ltd (SGX: KPELY) (since 2010), PT Chandra Asri Petrochemical Tbk (IDX: TPIA) (since 2011) and Singapore LNG Corporation Pte Ltd. (since 2013). He is also a director (since 2013) and the Chairman of KrisEnergy Ltd (SGX: SK3) (since 2017), the Chairman of Star Energy Group Holdings Pte Ltd (since 2012) and a director of two of Star Energy Group Holdings' subsidiaries, Star Energy Oil and Gas Pte Ltd and Star Energy Geothermal Pte Ltd. Mr. Tan served as Chair of City Gas Pte Ltd from 2009 to 2015 and as a director of City Spring Infrastructure Trust Pte Ltd. from 2010 to 2014, InterGlobal Offshore Pte Ltd from 2007 to 2012 and PowerSeraya Ltd and Orchard Energy Pte Ltd from 2007 to 2009.
Mr. Tan received his Bachelor of Science degree in Mechanical Engineering from the University of Nottingham in 1973. He is a Chartered Engineer with the UK Engineering Council and a Fellow of the Institution of Engineers Malaysia.