Back to Previous Page
Frederico F. Curado
Chair of the HSES Committee and Member of the Corporate Governance Committee, Transocean Ltd.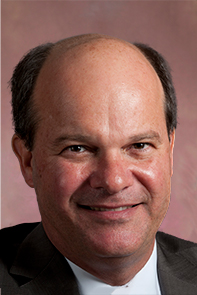 Frederico F. Curado, age 61, citizen of Brazil and Portugal, has served as a director of the Company since 2013. Mr. Curado served as the Chief Executive Officer of Ultrapar S.A. from 2017 to 2021, and previously served as President and Chief Executive Officer of Embraer S.A. from 2007 to 2016. He joined Embraer in 1984 and served in a variety of management positions during his career, including Executive Vice President, Airline Market from 1998 to 2007 and Executive Vice President, Planning and Organizational Development from 1995 to 1998.

Mr. Curado is a director of LATAM Airlines Group SA (BCS: LTM; OTC Pink: LTMAY) since November 2022 and a director of ABB Ltd (NYSE: ABB) since 2016. Mr. Curardo was a director of Ultrapar from 2022 to 2023, a member of the Executive Board of the ICC - International Chamber of Commerce from 2013 to 2018, a director of Iochpe-Maxion S.A. from 2015 to 2017, the President of the Brazilian Chapter of the Brazil-United States Business Council from 2011 to 2016, a member of Brazil's National Council for Industrial Development from 2011 to 2016, and had been a director of the Smithsonian National Air and Space Museum from 2014 to 2017.
He received his Bachelor of Science degree in Mechanical-Aeronautical Engineering from the Instituto Tecnológico de Aeronáutica in Brazil in 1983 and an Executive Masters in Business Administration from the University of São Paulo, Brazil in 1997.