Back to Management And Board
Jason Pack
Senior Vice President, Chief Audit Executive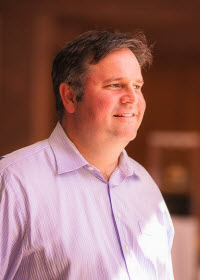 Jason Pack is Senior Vice President, Chief Audit Executive, of Transocean Ltd.

Mr. Pack joined Transocean as the company's Chief Audit Executive in August 2018. In this role, Mr. Pack leads the internal audit activity to evaluate and contribute to the continued improvement of governance, risk management and control processes.

Mr. Pack previously served as Vice President Internal Audit at National Oilwell Varco, where he spent 16 years. At NOV, Mr. Pack held several roles, including: Vice President Finance Drilling and Intervention, Vice President Finance Africa, and Global Controller Downhole. Prior to its acquisition by NOV in 2006, Mr. Pack served as Senior Controller of NQL Drilling Tools Inc. Mr. Pack has served as Director and Chairman of the Audit Committee for two publicly listed exploration and production companies: Kallisto Energy Corp. from November 2006 until June 2013 and and Shelton Canada Corp from March 2007 until December 2009. Mr. Pack started his career at Deloitte and Touche in Edmonton, Alberta, Canada, where he worked as a Staff Auditor for three years.

Since 2002, Mr. Pack has been a Chartered Accountant and member of the Chartered Professional Accountants of Alberta. He became a Certified Public Accountant, licensed with the Texas State Board of Public Accountancy, in 2009. Mr. Pack is a Certified Internal Auditor and member of the Institute of Internal Auditors since 2015.
He holds a Bachelor of Management Degree in Accounting and a Bachelor of Science Degree in Biology, Chemistry and Math from the University of Lethbridge.
"The people of Transocean value integrity, competency, and efficiency. We encourage the contribution of all stakeholders and are dedicated to our customers' success."