Back to Previous Page
Domenic J. "Nick" Dell'Osso, Jr.
Member of the Corporate Governance Committee and the Finance Committee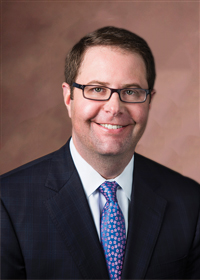 Domenic J. "Nick" Dell'Osso, Jr., age 47, U.S. citizen, has served as a director of the Company since 2023. Mr. Dell'Osso is Chesapeake Energy's President and Chief Executive Officer, a position he has held since October 2021. He previously served as Chesapeake's Executive Vice President and Chief Financial Officer since November 2010. Prior to that time, he served as Vice President – Finance and Chief Financial Officer of Chesapeake's wholly owned midstream subsidiary Chesapeake Midstream Development, L.P. from August 2008 to November 2010. Before joining Chesapeake, Mr. Dell'Osso was an energy investment banker with Jefferies & Co. from 2006 to 2008 and Banc of America Securities from 2004 to 2006. He currently serves on the board of directors of Chesapeake Energy Corporation (NASDAQ: CHK) since 2021.
Mr. Dell'Osso received his Master of Business Administration from the University of Texas at Austin in 2003 and his undergraduate degree from Boston College in 1998.