Back to Previous Page
Frederik W. Mohn
Member of the Audit Committee and the HSES Committee, Transocean Ltd.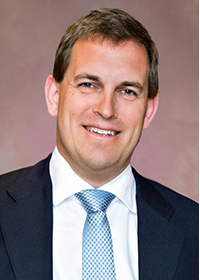 Frederik W. Mohn, age 46, Norwegian citizen, has served as a director of the Company since 2018 when Transocean acquired Songa Offshore SE. Previously, Mr. Mohn served as a director of Songa Offshore SE from 2013 to 2014, and as Chair of the Songa Board from 2014 to 2018.
Mr. Mohn is the sole owner and managing director of Perestroika, a Norwegian investment company with investments in oil and gas, shipping, infrastructure, real estate development and financial services. Mr. Mohn currently serves as the Chair of the Board of EMGS ASA (OSE: EMGS) (since 2021). He also currently serves on the board of directors of the following private companies: Viken Crude AS, Fornebu Sentrum Holding AS, and Fornebu Sentrum Utvikling AS. Mr. Mohn previously served as a director of Dof ASA, a Norwegian shipping company, from August 2017 to October 2019 and as a director of Fjord 1, a Norwegian transport company from August 2017 to December 2019. From 2011 to 2013, Mr. Mohn served as managing director of the worldwide family business Frank Mohn AS, a supplier of pumping systems to the oil and gas industry.
Mr. Mohn received his Bachelor of Science degree from Royal Holloway, University of London in 2001.