Back to Management And Board
Janelle Daniel
Senior Vice President, Human Resources, Sustainability and Communications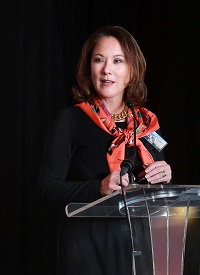 Janelle Daniel is Senior Vice President, Human Resources, Sustainability and Communications of Transocean Ltd.

In this role, Ms. Daniel is responsible for Human Resources, including employment strategy and structure, compensation, benefits, talent management and internal communications. Ms. Daniel also leads Community Relations and Sustainability, managing an integrated approach to Transocean's corporate citizenship. Since joining the Company in 2005, she has held global leadership roles of increasing responsibility in Human Resources, and led numerous enterprise-wide initiatives. Prior to joining Transocean, Ms. Daniel spent 25 years in the energy and service industries as Assistant Controller of Mosbacher Energy Company, Controller and Chief Financial Officer of Delta Health, and Chief Financial Officer of the international Alliance Worldwide. Ms. Daniel began her career in the energy sector as an internal auditor with El Paso Natural Gas working at their LNG division in Algeria.
Ms. Daniel currently serves on the board of the Galveston Bay Foundation and is a past board member of Houston's Buffalo Bayou Partnership. Ms. Daniel is passionate about sustainable development and cultivating public-private, industry, and community partnerships for shared value.
She is a certified public accountant and a chartered global management accountant. She holds a Bachelor's degree in Business Administration - Accounting from Texas A&M University.
"As a company, we are driven by possibilities. We look to the future and are inspired by what can be - we are inspired by our customers, our projects, and our stakeholders, but we are also inspired by our colleagues to do what it takes to be the best, and in many cases the first, in the industry. We are proud to set the pace in offshore drilling across the board, whether it's leading sustainability efforts in our operations or developing diverse and inclusive environments across our global workforce."