Back to Management And Board
Jess Richards
Vice President, Operations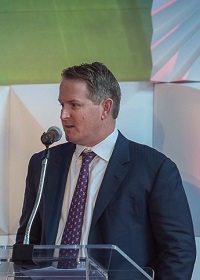 Jess Richards is Vice President, Operations of Transocean Ltd.

Named to his current role in August 2018, Mr. Richards is responsible for Transocean's worldwide fleet operations. Previously, Mr. Richards served as Managing Director, Operations and Marine Assurance since 2015.

Mr. Richards began his career at Transocean in 1997 as a roustabout working offshore in the Beaufort Sea before transitioning to dynamically-positioned ultra-deepwater drillships a year later. He worked his way up the drilling ranks, eventually moving into an onshore Rig Manager position in 2003. Since then, Mr. Richards has served in various roles of increasing responsibility, including North America Marketing and global Operations Management.

Mr. Richards received his Bachelor's degree in Business Management from Texas A&M University.