Back to Management And Board
Stuart M. Vogt
Vice President, Corporate Tax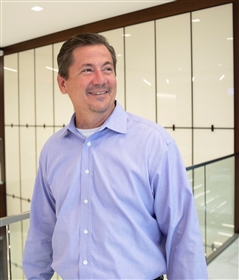 Stuart M. Vogt is Vice President, Corporate Tax, of Transocean Ltd.
Before being named to his current position as Vice President, Corporate Tax in 2022, Mr. Vogt served as Transocean's Global Tax Director since 2017, and also previously served in roles of increasing responsibility at Transocean from 2010 through 2014. Immediately prior to returning to Transocean in 2017, Mr. Vogt was Vice President, Corporate Tax at Tailored Brands from 2014 to 2017 and held the lead tax position at BioMarin Pharmaceutical in Novato, California from 2006 to 2010. Prior to that, Mr. Vogt worked in private practice and held various in-house positions at Bechtel Corporation in San Francisco. In total, Mr. Vogt has spent approximately 20 years in the tax profession.
Mr. Vogt earned an LLM in Taxation from Golden Gate University in San Francisco, a JD from South Texas College of Law in Houston, and a B.A. from the University of Texas at Austin.
"Transocean has a strong culture of operational and financial integrity, transparency to stakeholders and building lasting relationships across the globe. We challenge ourselves every day to meet the industry's highest standards from corporate responsibility to offering innovative solutions to our customers with an unwavering commitment to achieving the highest safety standards."