Back to Previous Page
Vanessa C.L. Chang
Chair of the Audit Committee and Member of the Compensation Committee, Transocean Ltd.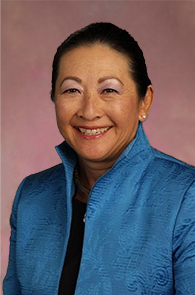 Vanessa C.L. Chang, age 71, Canadian and U.S. citizen, has served as a director of the Company since 2012. Ms. Chang previously served as a Director and shareholder of EL & EL Investments, a privately held real estate investment business, from 1998 to 2018, as the President and Chief Executive Officer of ResolveItNow.com from 2000 until 2002 and was the Senior Vice President of Secured Capital Corp in 1998. From 1986 until 1997, Ms. Chang was the West Coast partner in charge of Corporate Finance for KPMG Peat Marwick LLP.

Ms. Chang is a director or trustee of 16 funds advised by the Capital Group and its subsidiaries, seven of which are members of the American Funds family and as a director of nine ETFs advised and launched by Capital Group in 2022. She is also a director of Edison International (NYSE: EIX) and its wholly owned subsidiary, Southern California Edison Company (each since 2007). She was also a director of Sykes Enterprises, Incorporated, from 2016 to 2021, Forest Lawn Memorial Parks Association, a non-profit organization from 2005 to 2020 and SCO, America, Inc., a non-profit organization from 2013 to 2019. Ms. Chang is a member of the American Institute of Certified Public Accountants, the California State Board of Accountancy, Women Corporate Directors and the National Association of Corporate Directors.
Ms. Chang received her Bachelor of Arts degree from the University of British Columbia in 1973 and is an inactive Certified Public Accountant.